SEMINAR/CONFERENCE BAG or tote bag
It is 20′ (long) by 19′ (across) , or we can also do custom sizes to meet your needs. The bag is perfect for Conferences, Teaching Seminars, or workshops, camps, or large events, The can be filled with papers or materials used for Career or Educational Fairs, etc…
The bags are now made with a much more thicker and durable material.  The material is 65% Polyester and 35% cotton.

The bag itself can also serve as a GIFT to Elders, Presenters, Guest Speakers or participants.
They come in a variety of colors, and prints.
**On all CUSTOM Bags for CANCELLATIONS we keep a 30% non-refundable Deposit to cover what we spend on Cloth.
NEW! STAR SEMINAR BAGS
Just $25.00 each!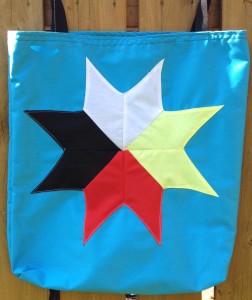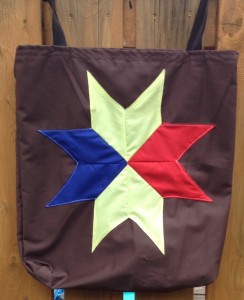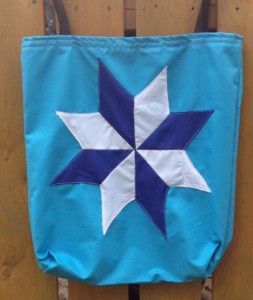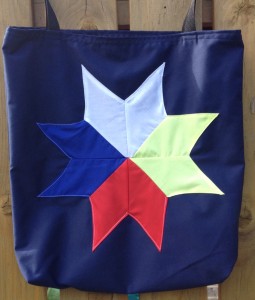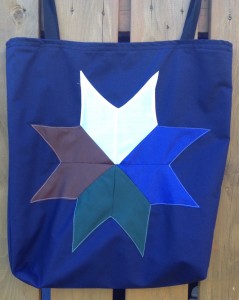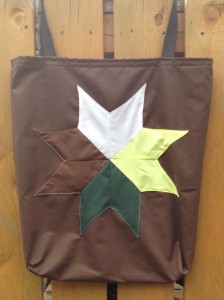 Photo Submitted by: Nadine Bencharski – Projects Coordinator
Peter Ballantyne Child & Family Services, Inc.
Prince Albert, Saskatchewan. – October 2015. 
Holding Star Seminar/Conference Bags purchased from Cree Star Gifts.
SEMINAR BAGS – SOLID PRINTS (Navajo print is the front of the bag, and back of the bag can be a solid color so embroidered logos can be applied.

PRICE: $25.00 each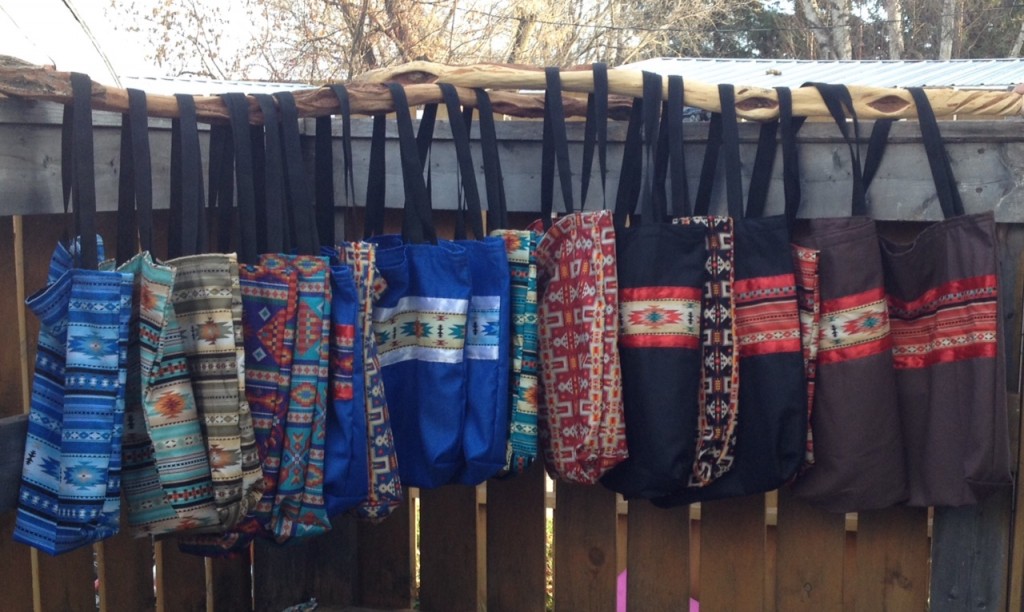 NEW!!!!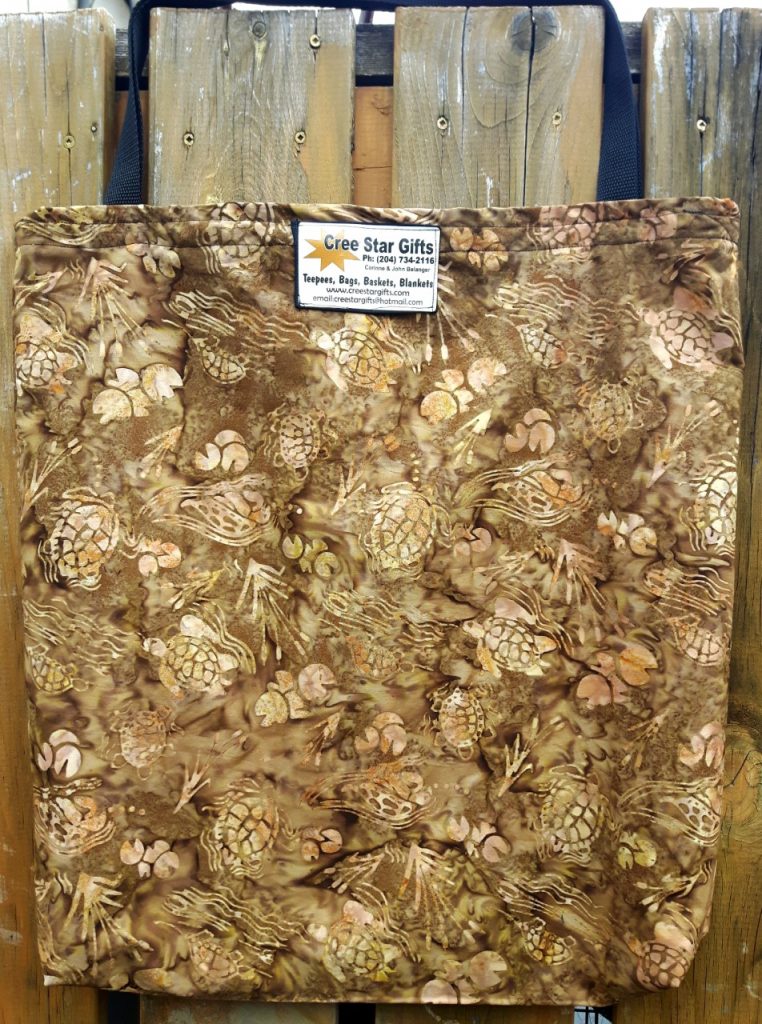 WHAT WE ALSO OFFER:
SEMINAR BAGS – SOLID COLORS
with RIBBON/PRINT
PRICE: $25.00 each

Photo Below Submitted by Darrell Phillips

– Principal Consultant, Little Black Bear & Associates: Keewatin Tribal Council hosted a Youth Suicide Prevention Workshop in Thompson Manitoba and purchased bags from Cree Star Gifts
NEW!!!
WE STILL OFFER THESE PATTERNS TOO:
13. Black Bag with print and yellow ribbon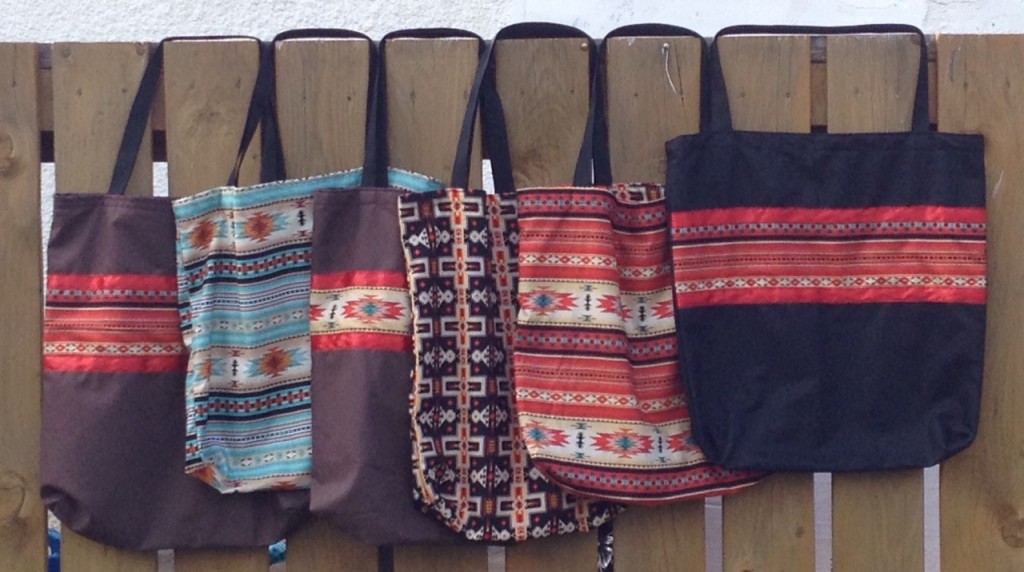 Find-us on Facebook: Corinne-John
We can receive payment  by PAYPAL, WE FINANCIAL VISA, E-TRANSFER, MONEY ORDER or CHEQUE
Contact us
Cree Star Gifts
Box 173
Swan River, Manitoba.  R0L 1Z0
204-734-2116
Email us; creestargifts@hotmail.com